Lightning Protection Installation Nottingham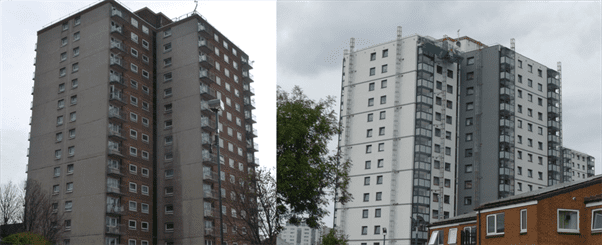 Horizon are currently involved in the refurbishment of three 15-storey residential blocks in Nottingham, with the project nearing its final stages of completion.
The high-rise block of flats are a renowned land mark of Nottingham, having originally been built in 1965.
As part of the works, this involved Horizon replacing the previous Lightning Protection System and successfully designing, supplying and installing a new system in full accordance with the new standard BS EN 62305:2011.
All of the refurbishment works are expected to be completed by Winter 2015.
Before the Refurbishment
The Final Stages of the Project