Chimney Inspections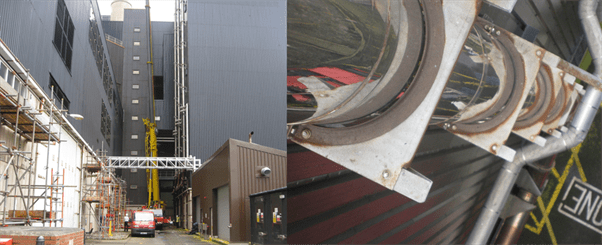 Chimney inspections carried out via MEWPS and Crane.
Horizon Specialist Contracting won the tender to undertake external and internal inspections of 3No. stainless steel 'Europa' exhaust stacks, Four No. mild steel chimneys and 1No. square section vent stack.

Inspections were carried out via MEWP & crane access. All the Fall arrest and Lightning Protection systems inspected and certified in accordance with BS EN 795, BS 7883 and BS 6651.

The contract was completed on time and to budget.