Horizon Help to Restore Nottingham Council House Clock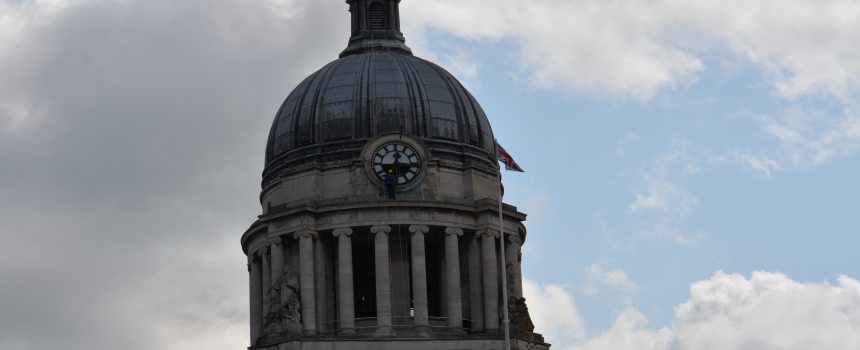 Horizon Specialist Contracting's Steeplejack division were recently contracted to help undertake the repairs and restoring of the Nottingham Council House Clock for the first time in 25 years.
Standing at 42.7m a team of three Steeplejack engineers over a period of three weeks abseiled from the roof of Nottingham's Council House to replace sections of steel on the clock face which had rusted and rotten over the years.
The clock face was also re-painting to bring the 91 year old clock a fresh look.
The works had been carefully planned by Horizons project team in co-ordination with the Council and a specialist clock repairer who has also been refurbishing the mechanism.
Horizon carry out cyclical compliance inspections at the Council house on the Lightning Protection, Fall arrest safety systems and Flagpoles along side specialist repair and refurbishment project such as this.
To view a clip of Horizon's Steeplejack Engineers helping restore Nottingham Council House Clock, please click the attached link. https://www.bbc.co.uk/news/av/uk-england-nottinghamshire-49101534/nottingham-council-house-clock-restored-for-first-time-in-25-years