Making Islington greener – one tree at a time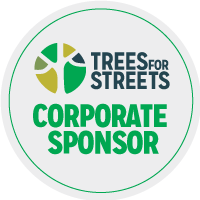 We're delighted to be working with charity project Trees for Streets to fund the planting of more street trees in the London Borough of Islington.
Trees for Streets is the National Street Tree Sponsorship Scheme, supported by the government's Green Recovery Challenge Fund. Its mission is to fund the planting of more than 250,000 additional street trees nationwide over the next 10 years.
They began operating in Islington in December 2022, and we're proud to be the first business to sponsor trees in the area. We have funded five trees, which will benefit the local community for decades to come. Four will be planted on residential streets, including one outside a care home, and the fifth will be planted in a nearby park.
"Funding street trees will help offset some of the carbon emissions we create as a business, but it is also important we give back to the communities we work in – particularly streets and urban areas with few green spaces. As well as being beautiful to look at, trees promote wellbeing, encourage nature, and help insects and animals to thrive."
Louise Kerry-Armes, Business Director – Horizon
Street trees are pretty amazing. They do so much for us:
capture carbon dioxide
produce oxygen
improve our health and wellbeing – both physically and mentally
absorb air pollution
improve air quality by acting like natural filters
protect us from flooding
create shading and cooling – so important in towns and cities
make the neighbourhoods where we live that bit nicer
We're looking forward to seeing the five trees we've sponsored so far growing over the comming years, and the difference they will make for local people and nature.
During 2023 Horizon will celebrate 30 years in business and has committed to sponsoring a further 30No. trees with trees for streets.
You can get involved too, by sponsoring a street tree, or a tree in a local park.
Take a look at the Trees for Streets app to get started.