Horizon featured in CHAS summer newsletter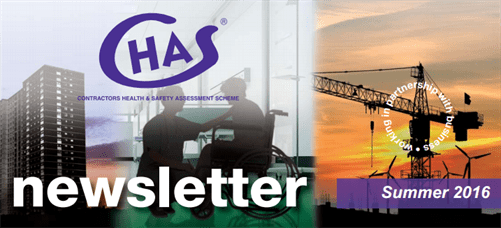 Horizon Specialist Contracting has been featured in the summer edition of the CHAS newsletter, in an article which details the importance of Horizon's CHAS accreditation which was acquired in June 2001.
CHAS membership has been extremely beneficial to Horizon as it demonstrates to our clients that we are complying with current health and safety legislation. Additionally being CHAS accredited has also allowed us to advertise our high standards and safe working practices to current and potential clients. A full list of Horizon's accredition's and certifications can be found here. The magazine can also be viewed in full by clicking here.