UK Construction Week at Birmingham's NEC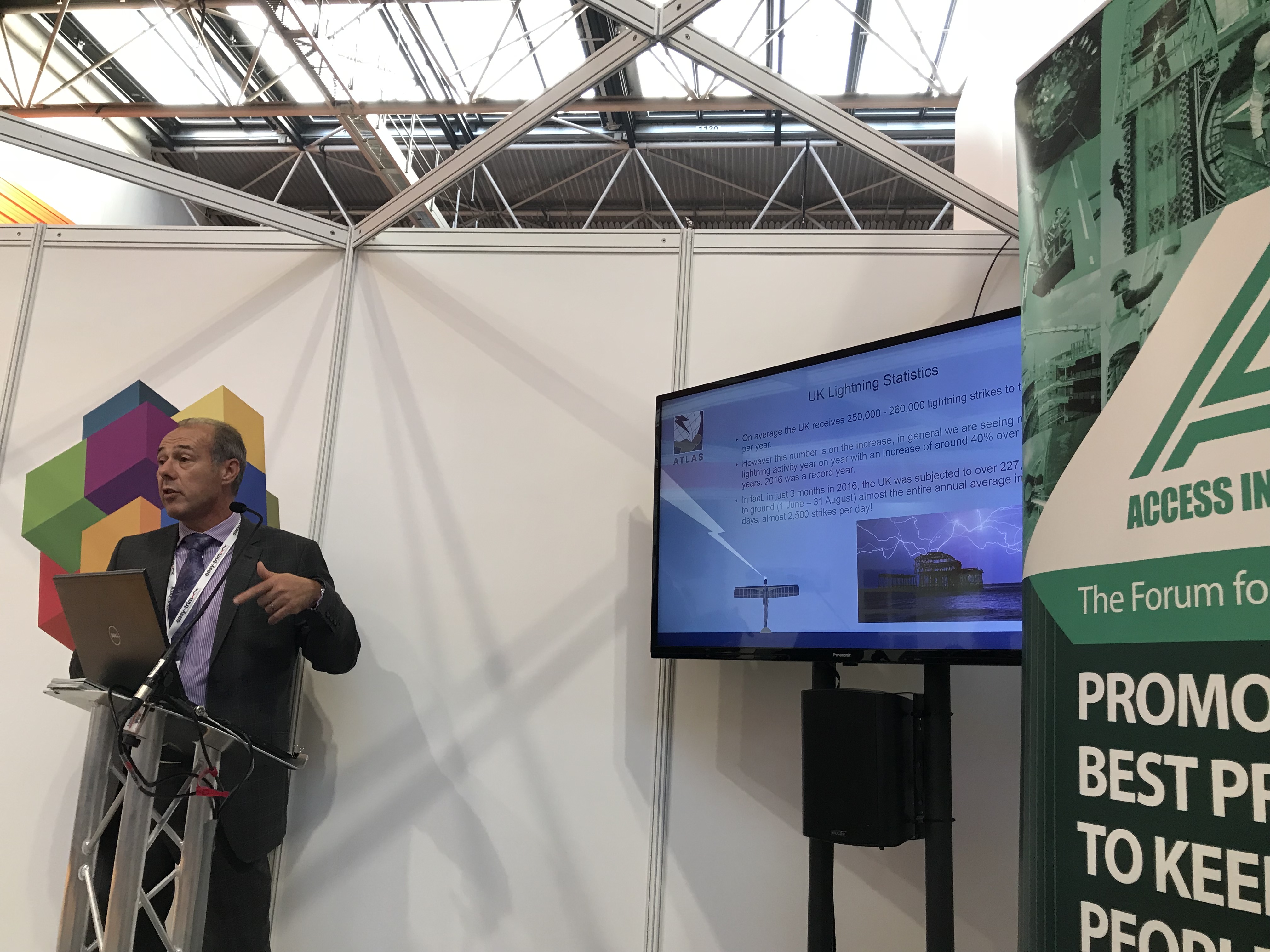 Horizon Chairman James Burns and Managing Director Leigh Holford recently attended the UK Construction Week at Birmingham's NEC on behalf of ATLAS to present an introduction to lightning, the need for lightning protection in the UK and the standard that governs it (BSEN: 62305: 2011), giving a detailed explanation of BSEN: 62305 Part 1- the need for risk assessment on structures and how this contributes to the type of lightning protection system that is installed.
Attendees of the event gained knowledge of the required competencies and standards that need to be adhered to, to properly design, install and maintain a lightning protection system.
For further information regarding Lightning Protection, Risk assessments, Design, Installation and Maintenance please visit contact us on 0115 9657 400 or sales@horizonsc.co.uk and we would be happy to assist.